The Brazilian federal government published in the Official Gazette, the temporary visa regulation for digital nomads. The measure allows foreigners to come to Brazil to work for foreign companies, remotely, using information and communication technologies (ICTs). The period of stay of the immigrant resident will be up to one year. The period can be extended by the same period.
The resolution also stipulates who is not a digital nomad: "A digital nomad will not be considered an immigrant who works, with or without an employment relationship, for an employer in Brazil or whose residence permit for the exercise of work activity in the country is regulated in another normative. of this Council".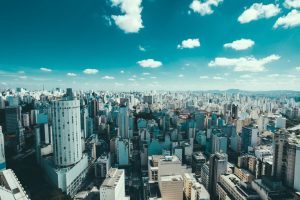 The temporary visa must be requested at any Brazilian consular office abroad, with the presentation of the documents provided for in the resolution, such as health insurance valid in the national territory, certificate of criminal record and proof of your status as a digital nomad. The immigrant who is in national territory may submit his/her application for a residence permit to the MJSP through the MigranteWeb System. In addition, proof of monthly livelihood equal to or greater than US$1,500 or availability of bank funds of at least US$18,000 is required.
These remote workers need Internet – preferably high-speed – via cable or Wi-Fi offered by cafes, restaurants, hotels, coworking spaces.
Other references
Currently, 20 countries have visas of this type.
Islands and cities with beautiful beaches are the regions that stand out the most for offering this type of visa. These include Antigua & Barbuda, Cayman Islands, Costa Rica, Bermuda, Barbados and Bali. Each stipulates a limited period of stay and a minimum wage for the person to support himself in the country.
Antigua & Barbuda, for example, offer a two-year visa. The interested person must earn over US$50,000 per year and the visa can range from US$1,500 (for one person) to US$3,000 (family of three people).
To work in Costa Rica as a digital nomad, the person interested must prove that they receive US$ 3,000 per month (or US$ 4,000 for the family) and can stay in the country for one year.
Croatia, Czech Republic, United Arab Emirates (Dubai, only), Estonia, Georgia, Germany, Iceland, Malta, Mauritius, Mexico, Norway, Portugal, Spain, and Anguilla (island in the Caribbean and territory of the United Kingdom) complete the list of regions that accept the digital nomad visa.
By Digital Dominium
Source : agenciabrasil
Ouça o conteúdo em português: https://t.me/digitaldominium/1529